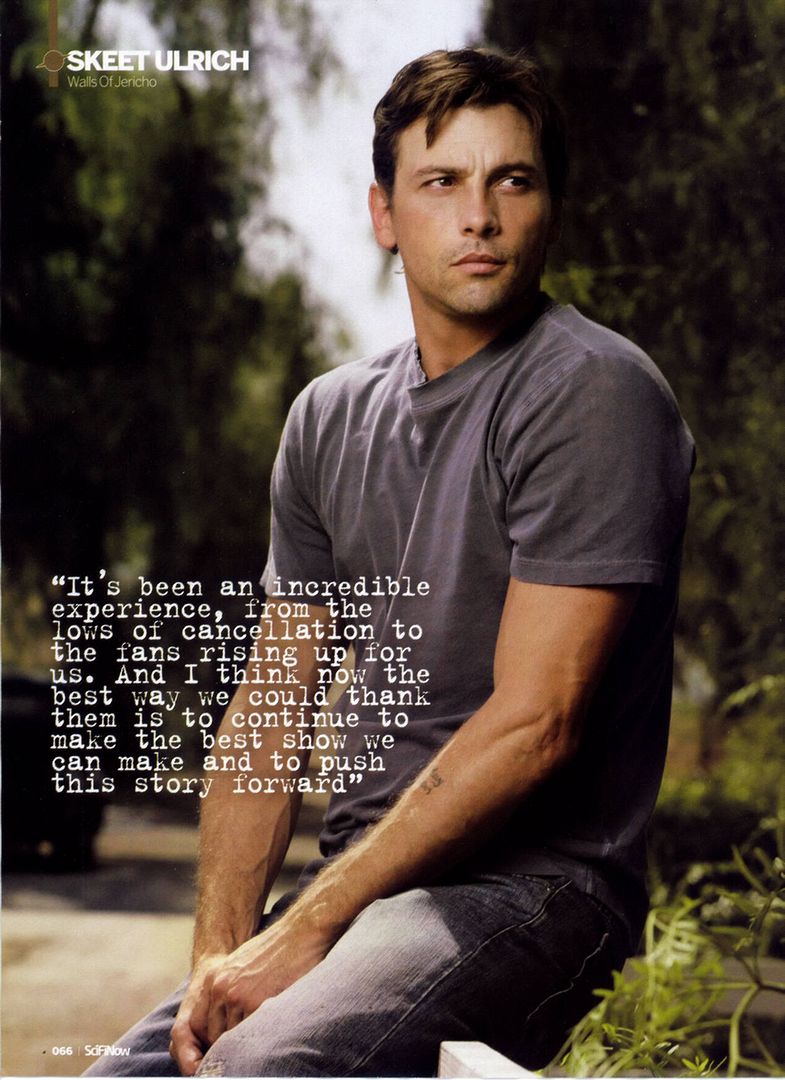 Look at these awesome scans from
UK's
SciFi
Now Magazine:
Skeet says " it's been an incredible experience, from the lows of cancellation to the fans rising up for us. And I think now the best way we could thank them is to continue to make the best show we can make and to push this story forward".
You know what Skeet? You all have managed to do that and then some, you are rocking our world. Personally, I am very impressed with the way your character and also
Kenneth's
has grown, you are really our families now.
Here are more links to see the rest of the scans:
Walls of Jericho
page three
Where are they now?
It is great to read more positive and interesting articles about Jericho, many thanks to the folks at
JNet
for alerting me to these awesome scans.
:-)